Zimbabwe
It has been 25 years since my family left Zimbabwe; I was about 8 years old at the time. With all the negative press I was quite nervous about returning back for my first time.
From Blantyre, Malawi we made a quick blast through Mozambique via the Tete corridor into Nyampanda, Zimbabwe. Border formalities were painless, the usual immigration and customs followed by a final once over from "Interpol", plain clothes police who check all your documents.
We had good roads down to Harare with spectacular scenery. Zimbabwean countryside is very distinctive, large dolomite boulders are scattered amongst Baobab trees and African scrublands. We spent an awesome weekend in Harare with the Dawson's, friends of Adrian. Their hospitality was fantastic; many braais were had with us feasting on Zimbabwe's legendary steaks. Compared to other capital cities we have encountered on our trip, Harare seems cleans and ordered. The infrastructure has clearly taken a beating over the last 20 years, but it's easy to imagine how it was in its heyday.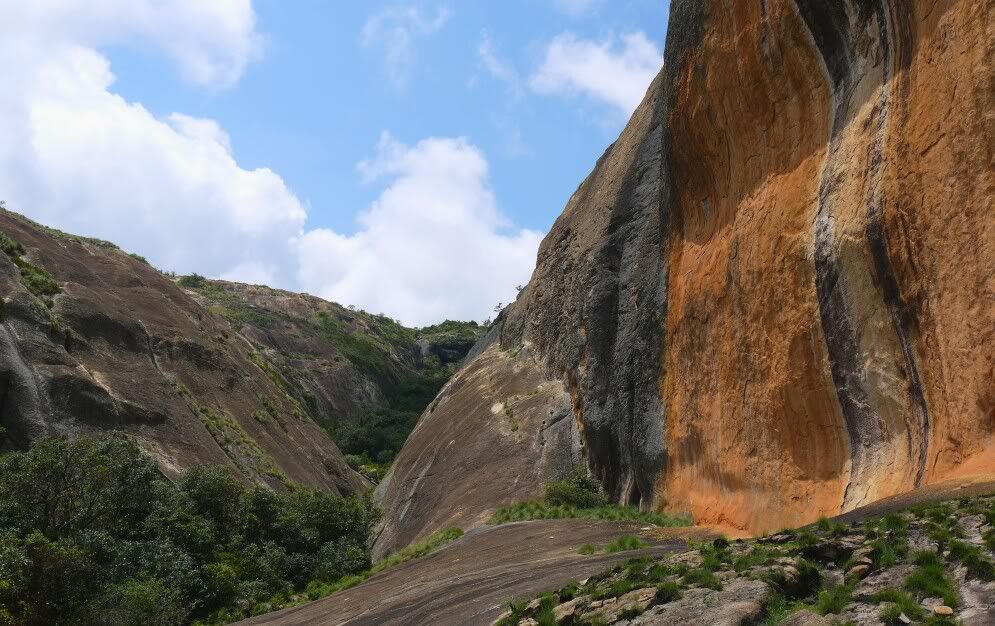 It's clear that the people here have suffered a lot over the years, though the country has now recovered from hyper inflation that ravaged it in 2008. Much of the economic stability has been attributed to the replacement of the Zimbabwean dollar with a tri-currency system; US dollar, South African Rand and the Botswana Pulla. USD notes reign supreme but with no US coins in circulation change is issued in Rands, credit notes or other products. For example, I bought a sandwich for $1.50, paid with a $5 note and received change in the form of three $1 notes, two ZAR 2 coins (40US cents) and a sweet (10US cents). Business is booming for people manufacturing sweets.
From Harare we headed to Bvumba in the eastern Highlands, were dense forested mountains overlook lush valleys with a distinct English country feel.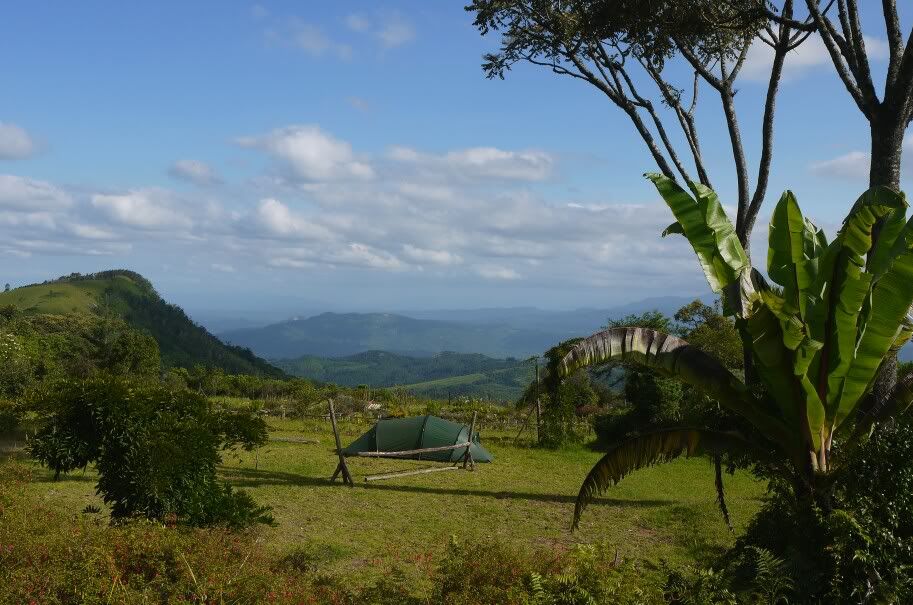 Remaining in the Highlands, we dropped down a little further south to Chimanimani.
We camped at the Chimanimani hotel. This grand hotel with its immaculate gardens was built in the 1950's, not much has changed…

The bridalvale falls
Next stop was Masvingo to visit the Great Zimbabwe ruins. The Great Zimbabwe Empire existed from the 12 to 14th centuries, it then gradually died out for no apparent reason. There are 2 main enclosures, the grand enclosure with an 11m wall to protect the first queen. And the King's hillside palace built on a massive dolomite boulder. On an excellent guided tour, we learnt many other facts about the empire, such as the Shona princes proved their bravery by sleeping with their sisters on top of an old dead crocodile. That part was a bit weird.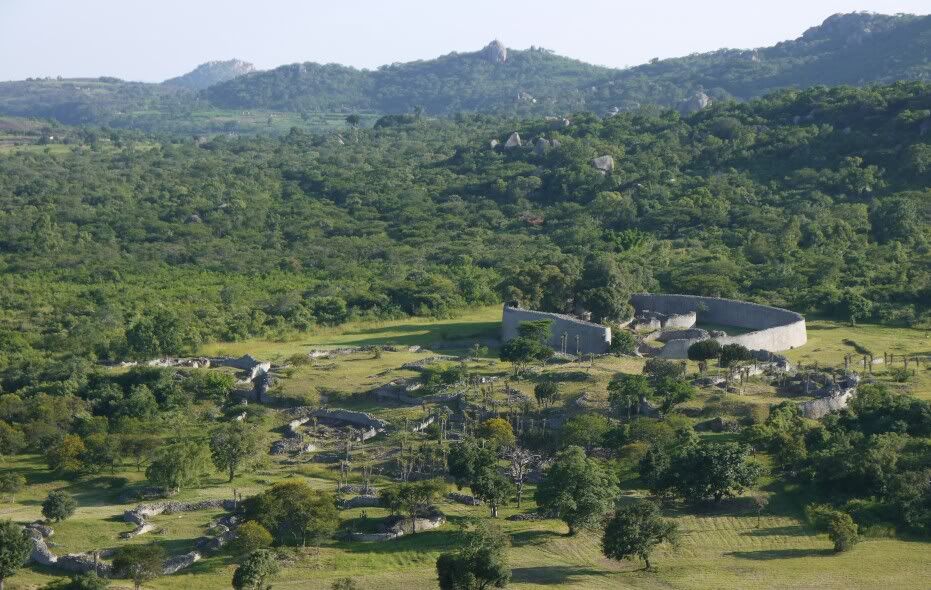 View from up in the hillside palace overlooking the grand enclosure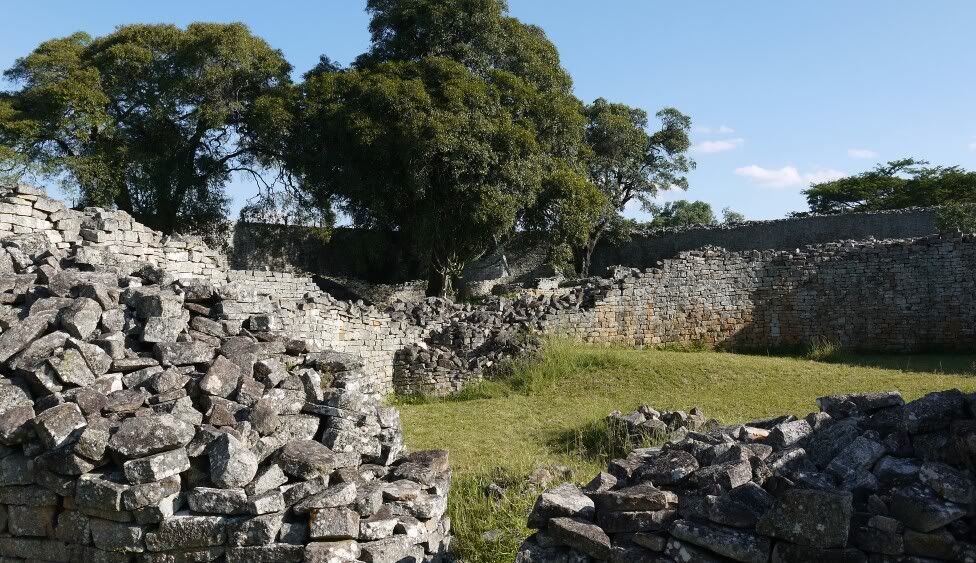 The grand enclosure

Within the hillside enclosure
We have enjoyed it in Zim. It's good to see the country is doing well , it is certainly doing better than most of the other countries we have been to.