Ghana, the land of milk and honey
We had been looking forward to Ghana for quite some time; it's safe, stuff works and finally we will be able to converse with people in English. Ah, the land of milk and honey.
Dropping down from the northern border with Burkino Faso, we headed for Mole National Park. Somewhere along the 150km of dirt track to Mole I hit a sand bank and had my first proper off. This resulted in a lost pannier, mangled crashbar and fairly decent shiner on my tank. And so a second trip to the bush welders was required, those special people whose preferred tool, after a welder, is a hammer or similar blunt object with which my panniers can be beaten into submission. The welder saw this in a slightly different light to me, "Europeans manufacture, Africans fix". Well kind off, it all depends on your definition of fix…
Mole was great, for the first time since Rabat we had 2 off days and they were very much needed. We spent most of our time round the pool waiting for nightfall when it cools down to "bearable". On the second night we trekked out to a remote tree hide and slept under the stars. This included a walk to the waterhole around the 2 resident elephants that seem to spend most of their time in the water waiting for it to cool down to bearable.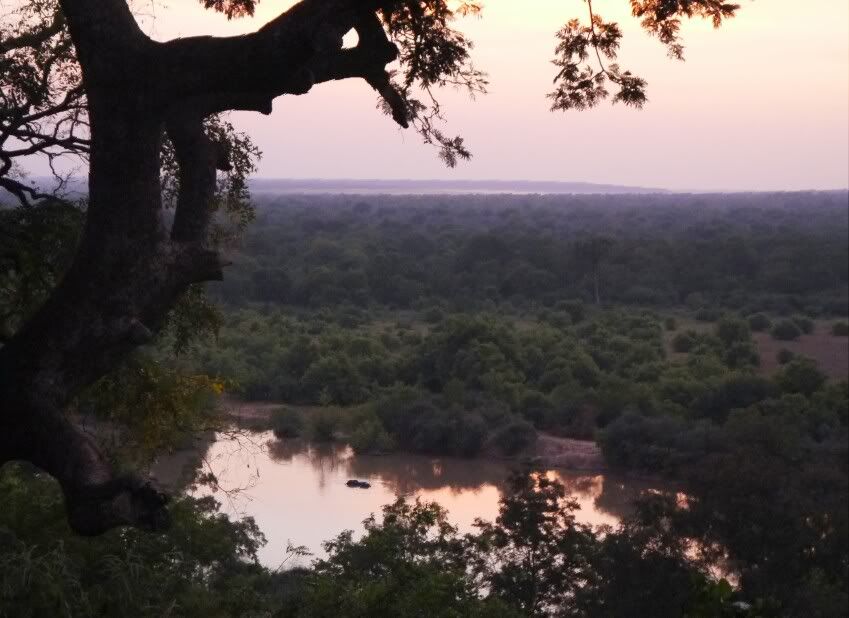 Mole water hole. That's an elephant in there, it never moved in 3 days, we are pretty sure it was chained there.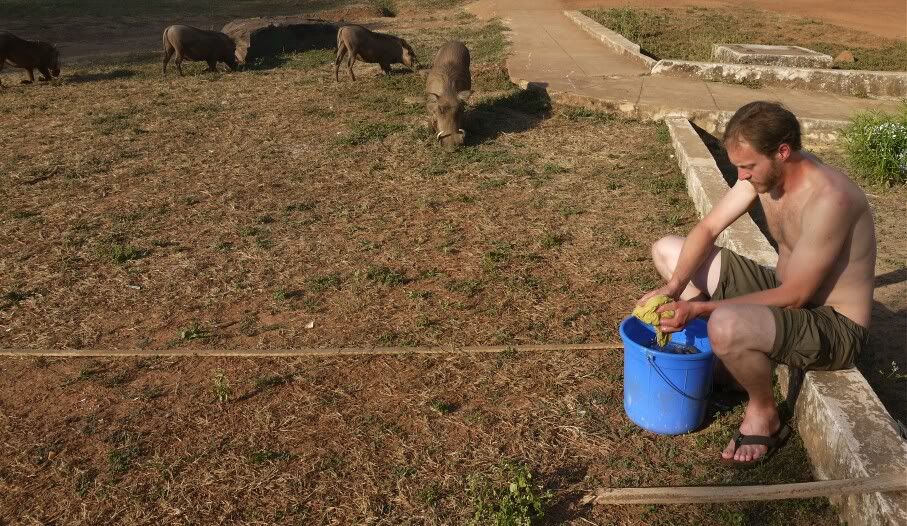 As I wash, so do they
From Mole it was on to Accra. The road was fairly good until the last 30kms where it degenerated in to a multi-lane dirt race track which the local taxis use as an opportunity to overtake, undercut or break down, sometimes all 3 at the same time. Madness.
Arriving at Accra, we found a place to stay at the High Spirit Guest House, a rasta beach bar in Coco beach which is named after it's extremely accommodating owner. We were greeted like local celebrities, 2 crazy white men who have travelled from London on "power bikes". Many photos of the bikes were taken and of course we were warned of neighbouring countries that were dangerous and not safe like Ghana.
Everywhere we went people thought we were twins, apparently they can't tell us apart. Cars would scream past and the driver would bellow "Eh, are you twins?". We even had this a police check point whilst fully suited and helmets on.
With Adrian due to head back to SA for a week I decided I was going to stay on for a bit of R&R. High Spirit and his crew of irie brothers were awesome, within a few days I'd become a member of the Coco beach family. I spent my time going to reggae beach parties, chilling with the crew in their recording studio and of course waiting for it to cool down to bearable…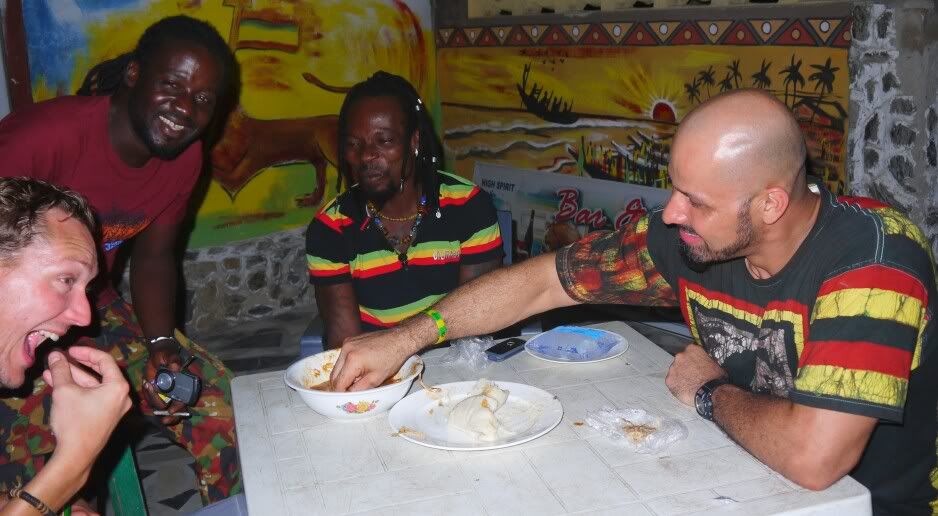 Dinner of Banku and Cassava, Adrian not quite grasping the concept of eating with your hands

High Spirit and his irie crew, from left to right, Riko, High Spirit and Abigail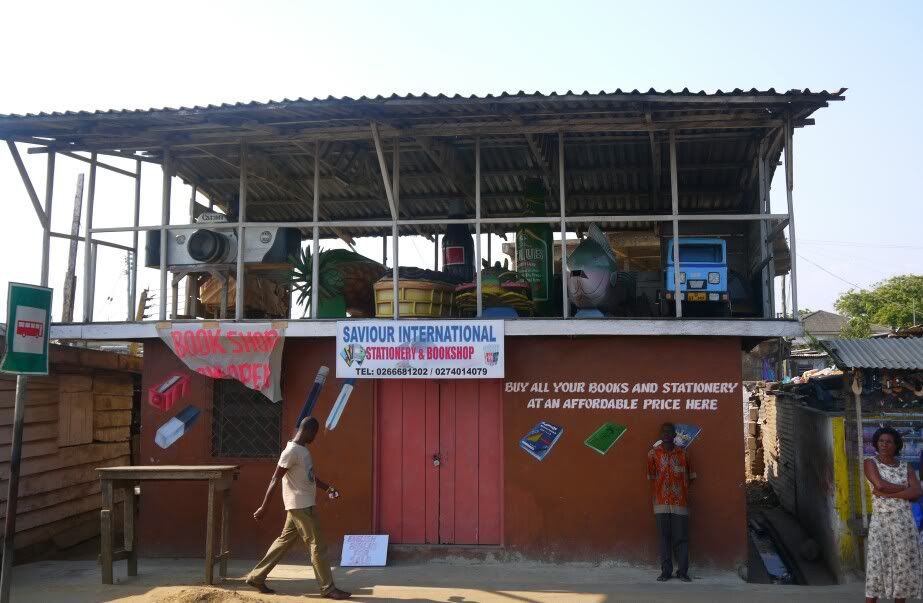 Funerals here are big affairs, they usual last about 3 days and cost a fortune. This bloke is a custom coffin maker who will build you a coffin of your choice. Popular past coffins include mobile phones, cameras or bottles of beer displaying your expiry day
They are extremely religious here and car and taxis will proudly proclaim their devotion through the medium of the bumper sticker. Some bumper stickers make more sense than others. A few of my favourites include.
"Shut you face, are you Jesus?"
"God will deliver. One day…"
"The number 1 Jesus"

They follow up this seemingly randomly generated text in their roadside adverts, saying things like:
"Protect your family with a treated mosquito net. Don't take Malaria for granted!"