Category Archives:
Peru
My Peruvian trip has had 2 distinct halves to it. The first half from Bolivia to Cuzco took me through cool, lush highlands; whilst the second half was hot, flat desert coastal roads.
From Nazca, I continue north along the coast of Peru through the Sechura Desert. Dead straight roads and painfully slow speed limits make the 1,700km slow and dull.

Desert wines. Gotta give this farmer 10 points for determination, these grapevines are growing bang in the middle of the desert. The wine is ridiculously sweet but very, very cheap.

95 octane! At least the fuel improves along the coast. It's not just that 84 octane rubbish any more.

Yes, 90kph speed limit, a cruel cruel joke on the long often dead straight PamAm. Some stretches allow a whopping 100kmp
Just north of Lima I deviated from the dull straights of the PanAm and head inland to see the Cordillera Blanca Mountains near Huaraz.
Entering Peru could not have been easier, friendly and professional border control. OK, the guy entering my bike details took his job very seriously. Like 30 minutes worth of forms seriously.
First stop is Cusco. Leaving Lake Titicaca is a slow descent through winding valleys. Slowly it gets greener and more lush. Progress is slow due to the fact that I have to keep stopping to take photographs, the scenery is stunning. It is one of those rides that leaves you grinning ear to ear. There has been a lot of that lately.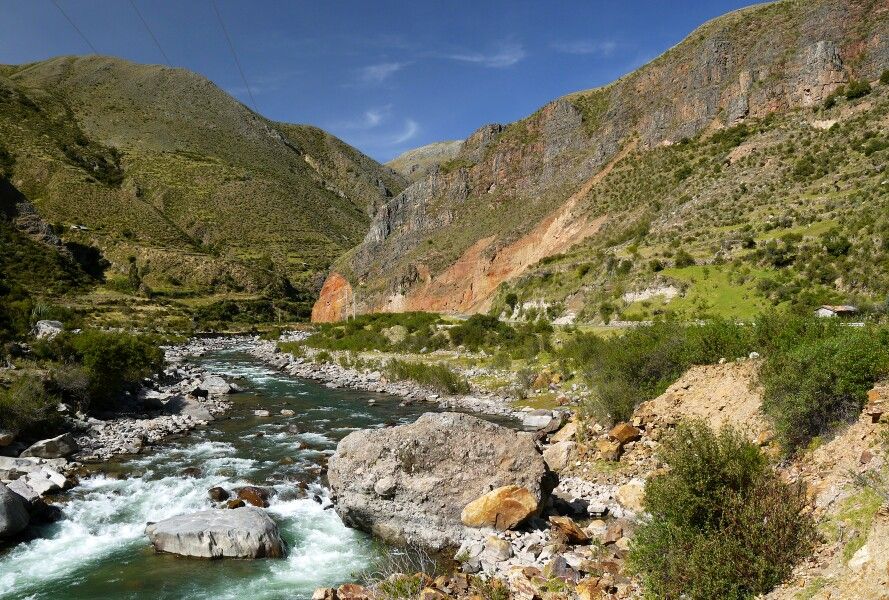 At Cusco, I checked into Hostal Estralita (Tullumayo 445) on recommendation from someone on HUBB. This place was great, very basic, but the old guy running it was fantastic. Every morning we had a little chat, him in Spanish, me in Spanglish, basically one of us pointing at stuff and the other nodded in agreement. They are very biker friendly, he has built a ramp so bikes can get into the courtyard. Why can't everyone do that?