Muy buenos Buenos Aires
Ah yes, Buenos Aires. It is hard not to like the place; with its gorgeous architecture, good food and beautiful people. Very beautiful people. It is just how I imagined it to be, very European, the Spanish influence extremely noticeable. I arrived a few days before the bike which gave me some time to do the tourist thing.

Pleased to meet you, meat to please you.
Parrillas, the local BBQ/braai, are extremely popular here. The chefs are extremely talented at serving heaped plates of awesomeness. Many, like this one at Siga la Vaca, are all you can eat. The night we went, the little old couple next to us knocked back about 4 plates of meat. Truly impressive.
Some graffiti at the Boca Juniors stadium. Not universally popular, judging by the comment in the bottom right.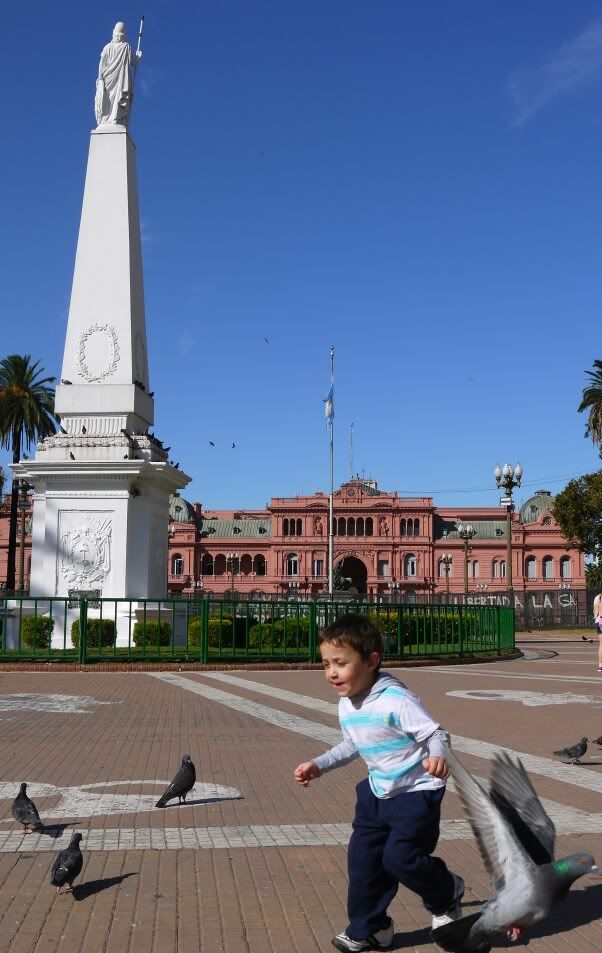 Casa Rosado, the Pink Presidential Palace. In front is a Falklands demonstration. It was all in Spanish so I have no idea what their grievances were and I don't think they were keen to translate it into English for me. The Falklands are a bit of a sore point currently, a week before I arrived it was the 30 year anniversary of the Falklands war. Argentina saw many anti-British demonstrations, culminating with the British embassy being stormed. What is it with me choosing places as they kick off? Suddenly having a South African passport was not so bad.

The antiques market at San Telmo
Alas, I digress, this is a blog about biking and not a show and tell about my holiday snaps. The biggest problem was always going to be getting the bike released from customs. For 2 reasons. One, my Spanish is terrible; offensive in fact. And two, South American customs are notoriously pragmatic. There are stories of people paying thousands of dollars and it taking weeks to get their bikes released from the port. All advice was fly, don't ship and so that is what I did.
So on to the airport customs. The next bit was like an 90's computer quest game; to open the door you need a key, to get the key you need too…You get the picture.
First you get your landing documents from your shipper, wherever they are. Then go to Cargo arrivals; Officina 2, they check that the bike has arrived. Then on to Officina 1, they locate the bike. Then Officina 3, they verify the bike it what you say it is. This process repeats itself 12 times between the 3 officinas, seriously 12 times. There was one guy who bought a book from Amazon International and he had to do the whole 12 steps. Seriously it's not worth it for a book.
Anyway, there is a certain method to the madness, at one point I accidentally walked into the wrong officina and was instantly corrected. They did not look at my documents but told me straight away that I should be in Officina 1.
After about 3 hours I had made it to step 12, the final step. I get directed to the big boss back in Officina 3 (desk 2). This is the man who gives permission to release the bike.
Behind his desk, a picture of Maradona. Beneath that, a picture of the Falklands, stating "The Falklands belong to Argentina". I nudge my South African passport that little bit closer.
After a bit of Spanglish banter, some smiling and waving, I get the all clear. I can now re-assemble the bike. I'm nervous, I've never re-assembled the bike in Spanish before…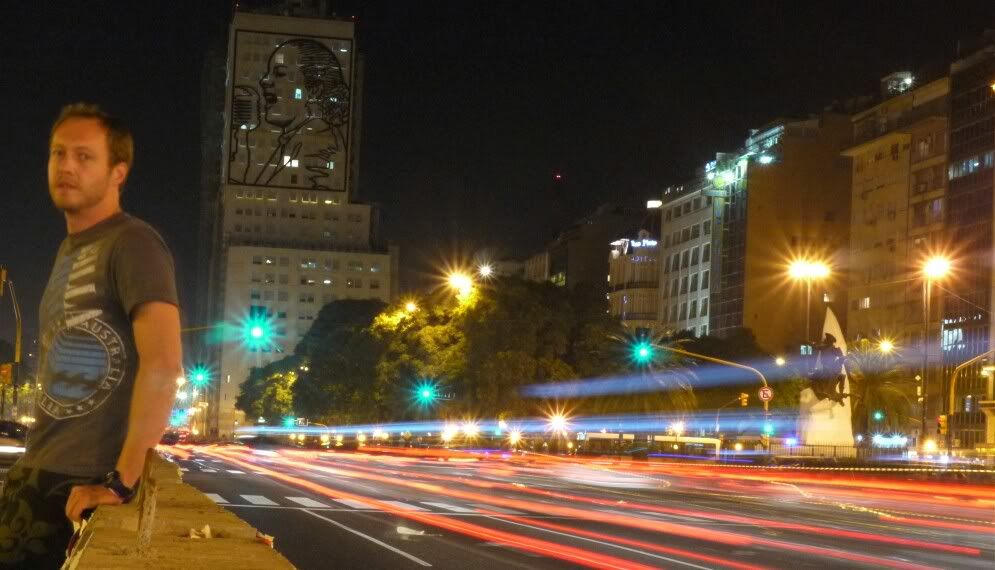 For those repeating the airport customs process, the following step-by-step guide is extremely helpful. A big thanks to the Dede on UkGser.