Bolivia, towards Uyuni
Bolivian border formalities were quick and straight forward, nothing like the horror stories that I had heard about. The differences between Argentina and Bolivia are immediately obvious, the shops explode out onto the streets and old ladies in bowler hats and traditional dress sell food from pavement stalls.
I had met up with 2 Canadian riders just south of the Bolivian border. Joca and Marianne were on a similar route to me and so we had decided to team up and do southern Bolivia together.
We left the main paved road at Tupiza to take the 200km dirt road to Uyuni. The first 100km were steep, ascending about 1000m to an altitude of around 3,800m. Steep switchbacks took us through valleys and along the ridges of the mountains.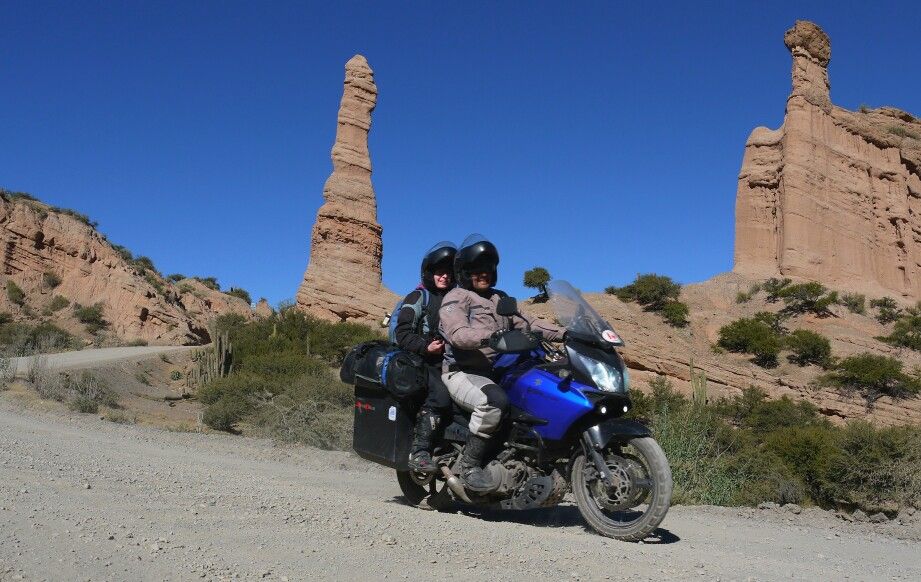 Joca and Marianne on their Suzuki Vstrom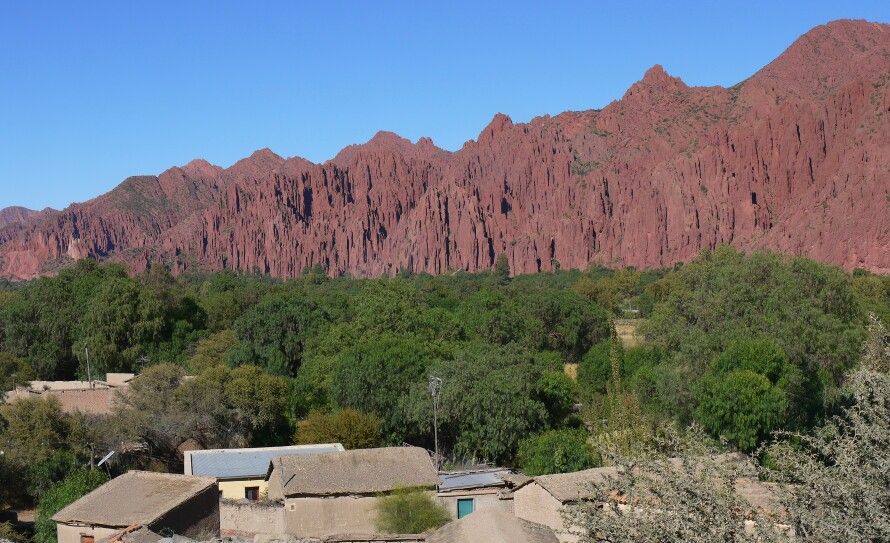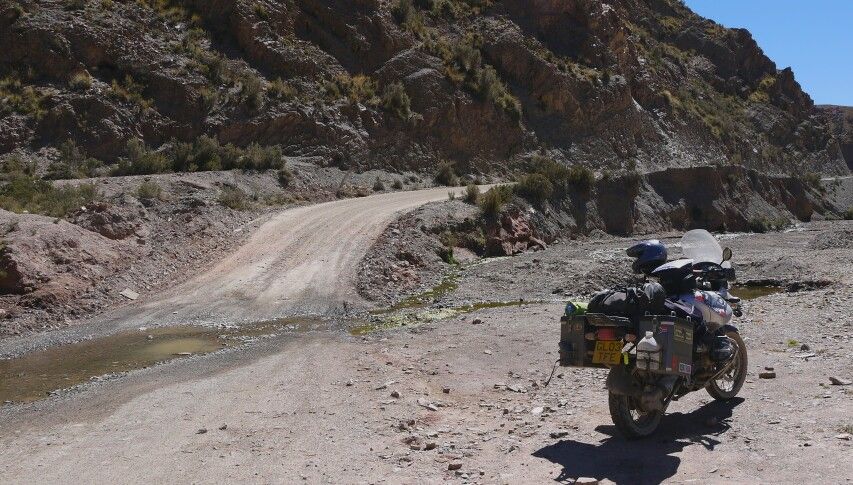 The last 100kms were straight flat gravel with heavy washboard corrugation. On roads like these it is too jarring to take it slowly, you need to gun it skimming over the bumps and hope for the best. Ride slow and it will damage your bike fast, ride slow and it will damage your bike fast.

This picture does not do the corrugations justice, on this particular stretch they were quite tame.

A road-side cemetery, no reflection of the road condition which was actually pretty good.

Sand, mortal enemy of the fully loaded bike. Passengers walk.
Uyuni itself it not the prettiest town, but it is the closest place to Salar de Uyuni, the largest salt flats in the world. The Salar is somewhat of a pilgrimage for bikers, unbelievably fun to ride on.
Unfortunately we were low on fuel so we could not venture too far out onto the flats. All the fuel stations in town were out of petrol and with 2 days of holidays coming up nobody knew when fuel would arrive.

The entrance to the flats were still under water, the rainy session having just finished a month ago.

But it dries up soon after, revealing the world's largest playground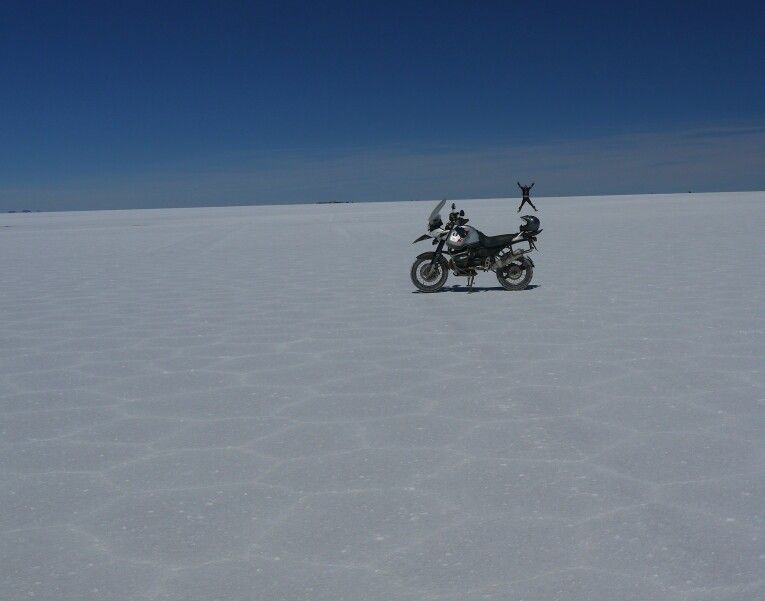 Obligatory silly perspective shot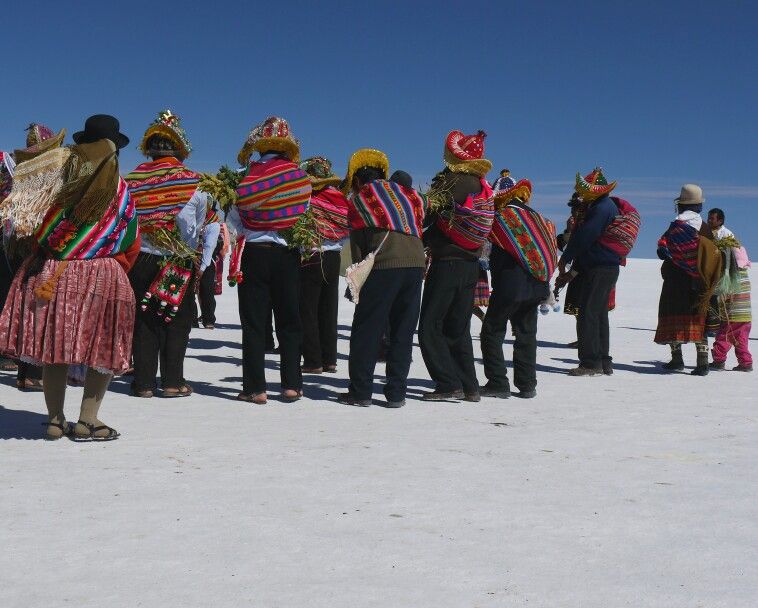 Coca leaf fueled dance party, Uyuni style

The Salt hotel, extremely touristy but deserves a mention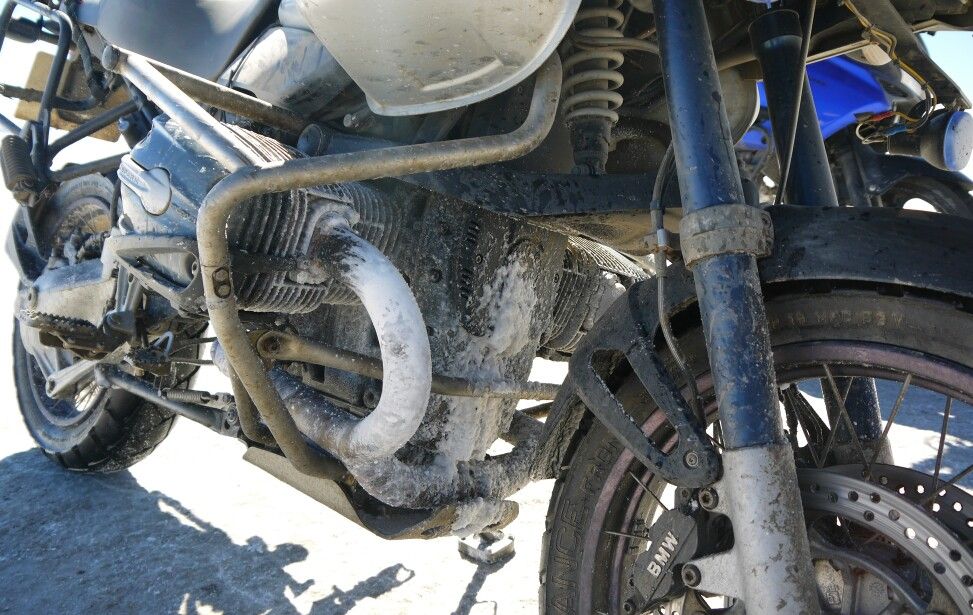 This Larry is what happens when you play on the salt flats

Statue in Uyuni, not quite sure what it's supposed to be, but it reminds me of the fembot in Austin Powers.
The next day rumours were spreading that a petrol station at the end of town had petrol, so we hot-footed it over there. A small queue indicated that there was in fact petrol. Within in minutes the queue was down the road and around the block. The attendant filled us up and charged us the local rate, earning himself a big tip.
Fuel is heavily subsidised in Bolivia for locals, foreign registered vehicles pay roughly 3 times the unsubsidised price. I don't have a problem with this, it's still a lot cheaper than fuel was in Argentina. They have however created a massively complicated billing process, you have to show your passport and enter your details into the computer. Firstly no one knows how they computer systems works, so you need to call the boss, then computer won't accept your passport number or list your country. However came up with this idea should be forced the use foreign plates, forever.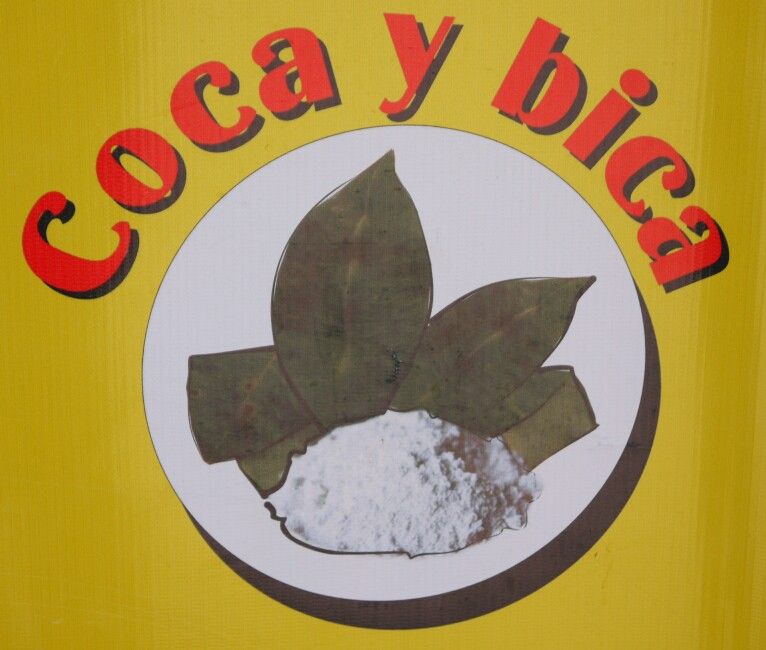 I'm not quite sure what this advert was for, but it was at a pharmacy so it must be some form of local medicine.

Big bikes always get lots of attention at borders